For Parents
Developmental and Behavioral Screening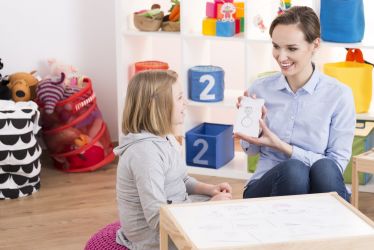 Developmental and behavioral conditions can impact your child's ability to achieve in school, relate to others, and affect other aspects of everyday life. If you are concerned about your child's development, we are here to help. We work with you to understand your child's strengths and needs and identify support and resources to help your child reach their potential. We also work with psychologists, behavioral health counselors, and other specialists within our health system to give your child comprehensive care and personalized attention. We help coordinate your child's care and make sure you're involved every step of the way — including emotional support for your family.
Vaccine Information/Immunizations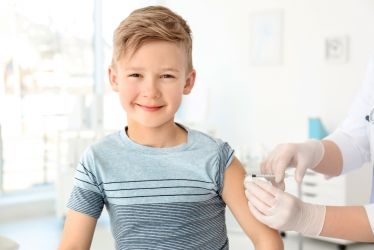 Immunizations have been one of the single most significant advances in preventative medicine and an essential part of well-child care. At Priority Pediatrics, we follow the immunization guidelines recommended by the American Academy of Pediatrics (AAP). We believe that all children should receive the recommended vaccines according to the guidelines provided by the AAP and the CDC. Vaccines are safe and effective in preventing diseases and health complications in children and young adults. Regular vaccinations help children ward off infections, and are administered as one of the safest and best methods of disease prevention.
We are happy to discuss your concerns about vaccines at your child's next visit.
New Patients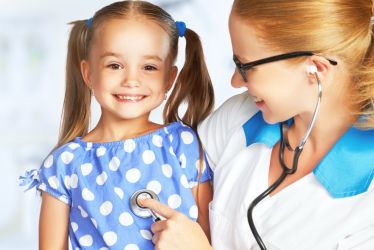 On the day of your child's first visit to our office, we recommend arriving a few minutes early. This allows extra time for finishing up any registration forms and ensures you have plenty of time to get acquainted with our staff and office. We ask that you, please bring your child's immunization records and insurance information. We look forward to meeting you and joining with you to help your child maintain optimal health. If you have any questions, want to schedule your child's first visit, contact us today. Priority Pediatrics welcomes new patients. Choosing the right pediatrician for your child is one of the most important decisions you will make. By selecting Priority Pediatrics, you can feel confident and comfortable that you have made the right decision.
Prescription Refill Request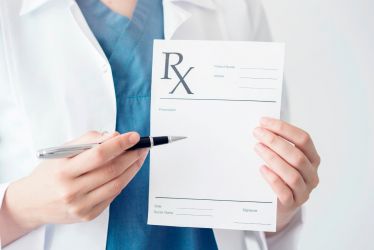 Call to request prescription refills 7 days before your medication refill due date to assure you are not without medication. Allow us 24 hours to approve your medication request.
Expecting? Contact Us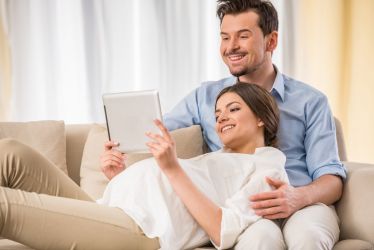 Congratulations on your exciting news, and thank you for visiting the Priority Pediatrics website! Having a baby is one of the most rewarding experiences in your life. We are committed to keeping your baby happy and healthy. Priority Pediatrics provides the quality of care your child needs and the advice and counsel you want.
We'd love to meet you before your baby arrives to answer any questions you may have about our practice, the care your little one will receive here, as well as general questions about what to expect when your baby is born. We know how hard it can be being expecting parents to try to prepare for the arrival of your child. You will have the opportunity to meet with our pediatrician, learn about our office and services, and to discuss any questions or concerns regarding your newborn.
Sports Physicals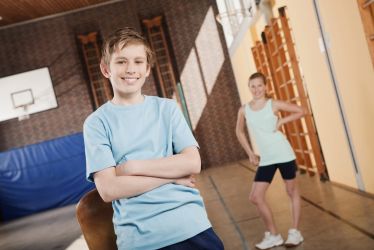 It is that time of year again, whether it is spring, fall, winter, or summer, sports physicals are being scheduled for recreational or school sports. Most schools or athletic organizations require a sports physical for participation. However, even if a sports physical is not required, it is recommended by physicians to assess and maintain the health of the individual. As parents, you do not want to worry about your kids having a health issue that worsens or leads to other injuries while participating in athletic activities. Priority Pediatrics, we provide sports physicals for recreational sports and school sports teams. We will do our very best to accommodate unexpected, last-minute appointments.
What does a sports physical entail?
For most sports physicals, there are two different sections. The first section involves the listing of the medical history of the patient and the family. This portion of the physical helps the physician to gain some understanding of the individual's medical history and perform the most thorough physical examination. The physical exam itself determines whether the patient is healthy and if they are physically capable of participating in a specific sport. Sports physicals help organizations to take preventative measures, so the risk of injury to a child who may be predisposed to a particular condition can be reduced.
The value of having your pediatrician perform your physical is that we can look at your child's previous medical history. We can review growth patterns, blood pressure trends, access any last subspecialty notes, and discuss the medical history that is pertinent for an excellent performance.