New Patient
We are currently accepting new patients! Please call our office to schedule your child's appointment.
Prescription Refill
Call to request prescription refills 7 days before your medication refill due date to assure you are not without medication. Allow us 24 hours to approve your medication request.
Expecting Mothers
We offer prenatal interviews to give you a chance to meet Dr. Lovett and our staff. Choosing a pediatrician is a vital decision, and we pride ourselves on taking the time to get to know each one of our families.
Welcome to Priority Pediatrics
It is our pleasure to have been chosen as your pediatric office. We take pride in becoming acquainted with our patients and their families and ensuring that they are special every visit. Our commitment to you is to promote and maintain every child's physical and emotional well-being, from newborns to adulthood. We value your trust and the privilege of being your child's pediatrician, and we believe that knowledge, understanding, and accessibility are essential components to pursue the needs of our patients and to be able to serve them accordingly.
Our new office is conveniently located in the Stone Oak area. Our office opens during regular business hours, and we are always just a phone call away.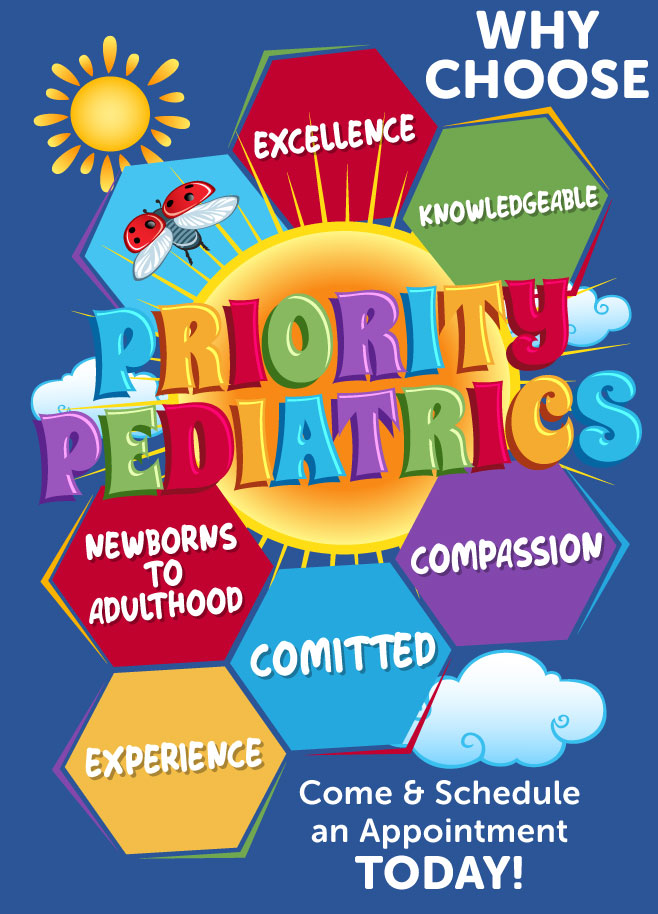 A child has a special way, of adding joy to every day!